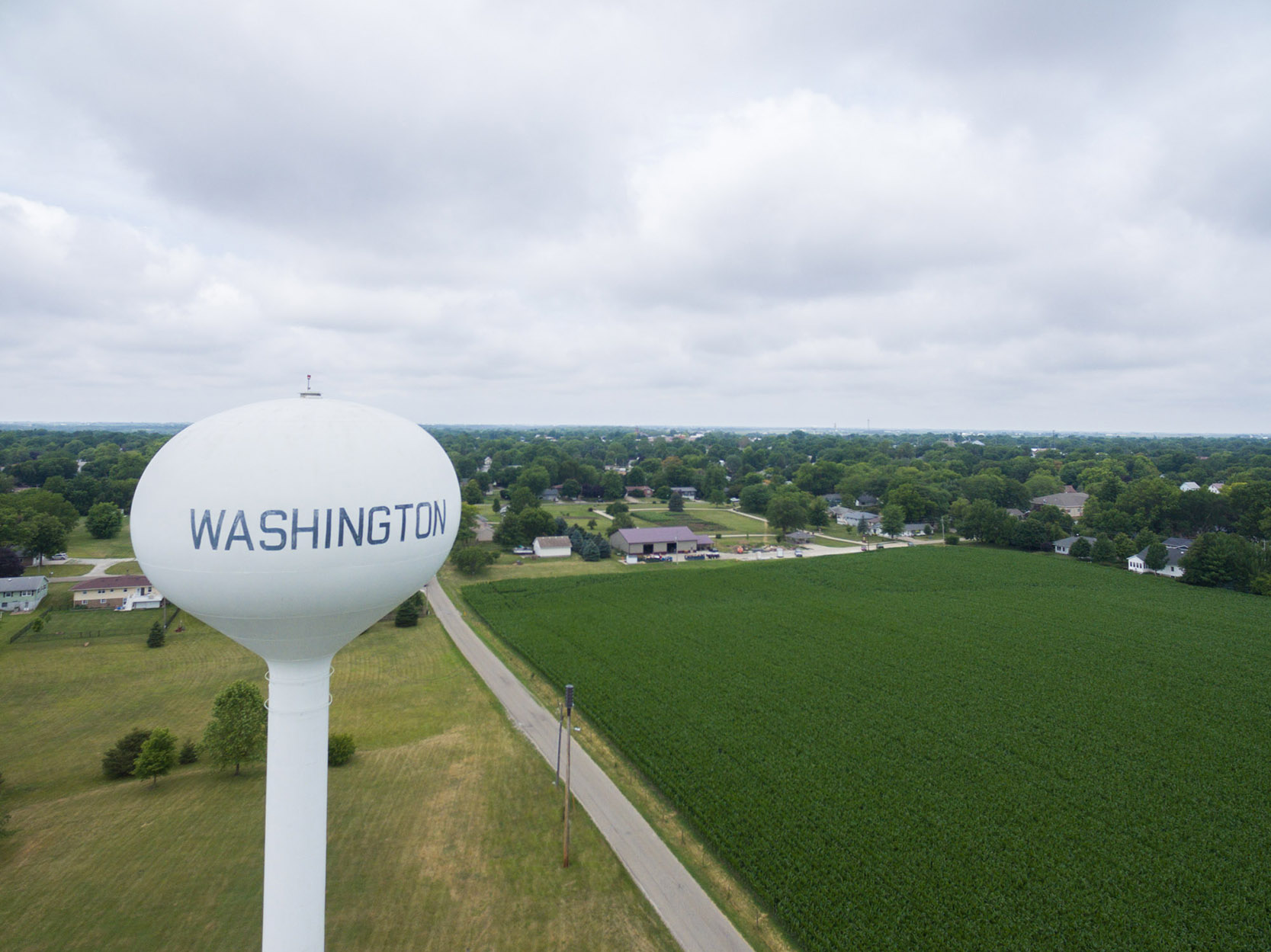 Washington, Iowa located thirty minutes south of Iowa City/Coralville, had a population of 7,395 in the 2017.

Washington was recognized as a "Mainstreet Community" in 2008. Since then the historic downtown has been enhanced both physically and economically.
Washington is also part of Iowa's Creative Corridor


For upcoming events and more about this community visit: Washington Chamber of Commerce

For city information, water bills and more visit: City of Washington

Washington Community Schools include:
Stewart Elementary (K-2nd) 821 North 4th Avenue • Washington • 319-653-3244

Lincoln Elementary (3,4 & 5) 606 South 4th Avenue • Washington • 319-653-3691

Washington Middle School (6,7 & 8) 313 South 4th Avenue • Washington • 319-653-5414

Washington High School (10-12) 1111 South Avenue B • Washington • 319-653-6751
St. James Catholic School, is a private elementary school for grades preschool through fifth grade. This school is located at 602 West 2nd Street in Washington. 319-653-3631
Kirkwood Community College opened a Washington Regional Center in the fall of 2014.
2192 Lexington Blvd • Washington • 319-653-4655
For property information please click on one of the following links:

You can also do an advanced search by price, type of home, location and other options. Choose the county, then the city and from there you can further narrow your choices by price, type of home/property etc. We also offer a map search if there is an area you are interested in.

Please view our How to Search Page for detailed instructions and saving your search.
We are happy to help please contact us.

Thank you for choosing Elliott Realty Group for all your real estate needs.